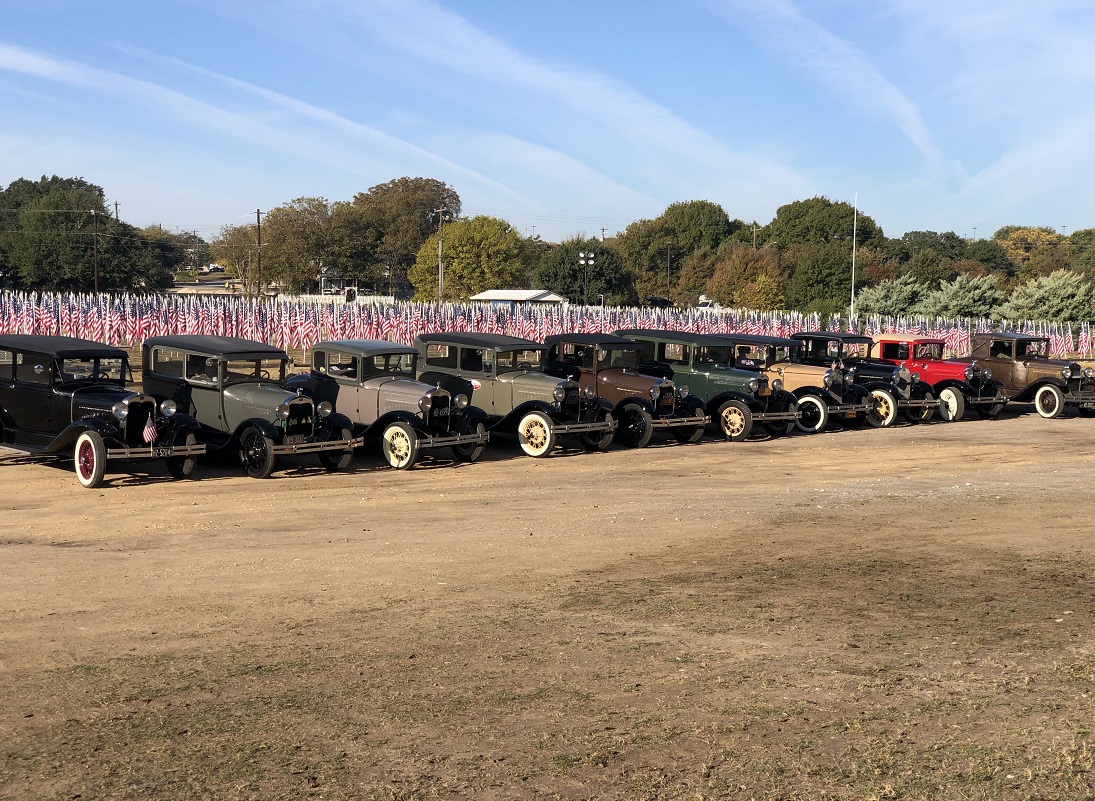 Our first stop was at the Field of Honor in San Gabriel Park.
---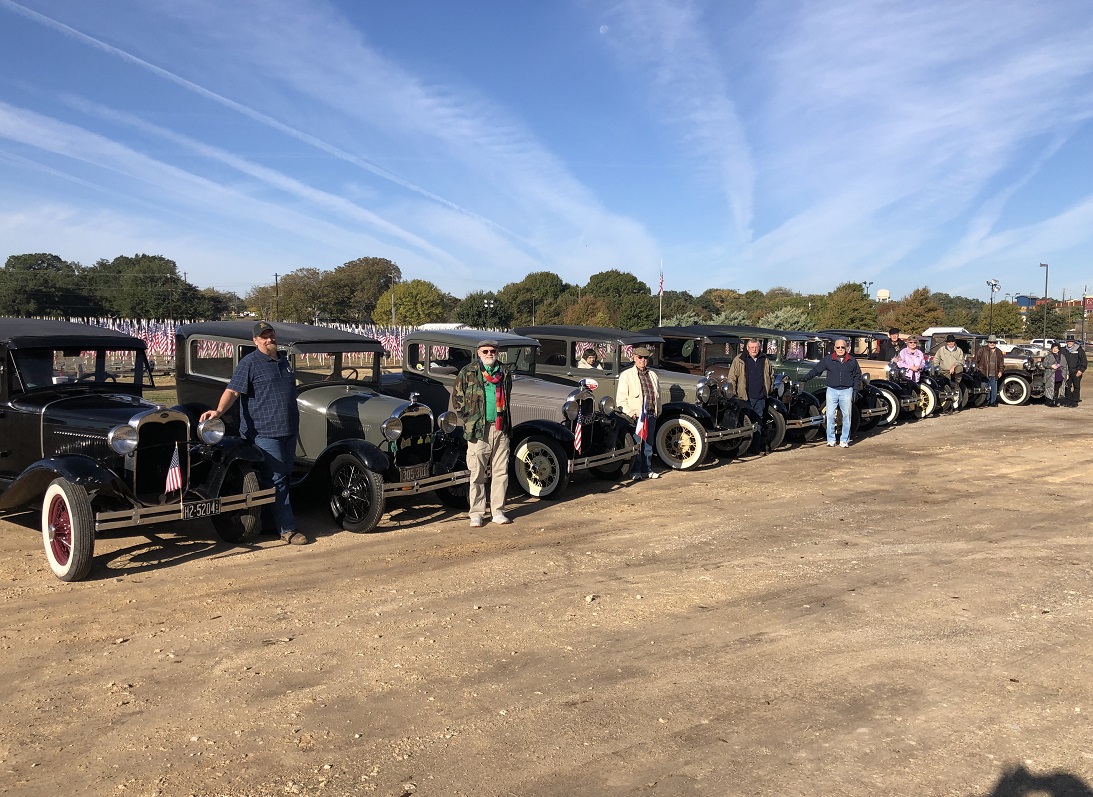 Glenn & his '31 Tudor, Max & his '29 Tudor, John & his '31 Coupe, Claude and Joanne & their '31 Tudor
Paul Ranney & his '29 Business Coupe, J R's '30 Tudor, Al and June & their '30 Fordor
Felix & his '29 Five Window Coupe, Miller & his '31 Sport Coupe, Ron and Laurie & their '31 Cabriolet
---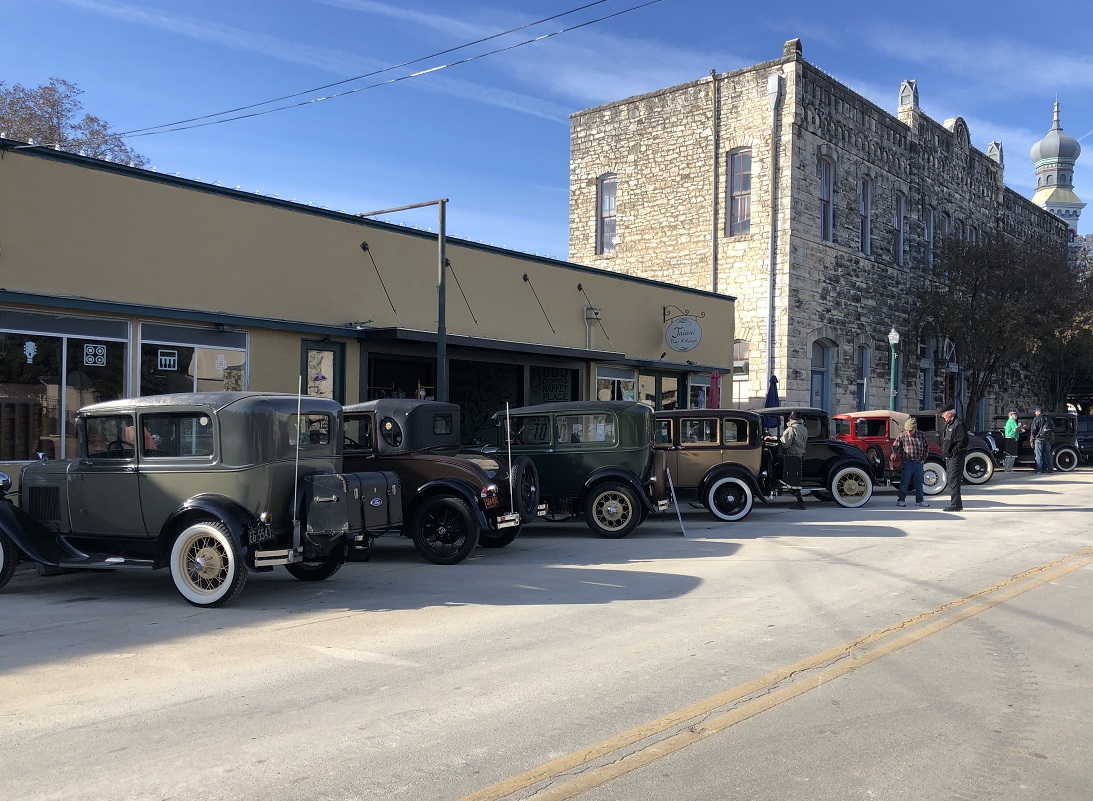 We made a short stop at the Pistons on the Square and saw Tim Sellers.
---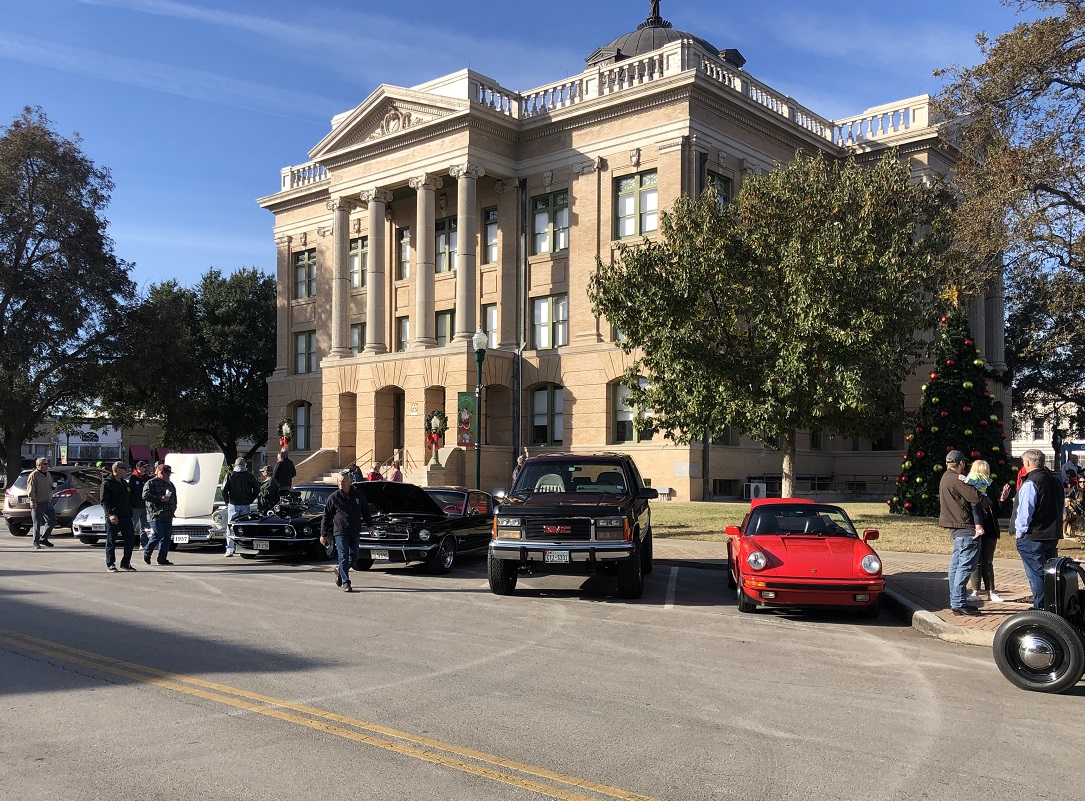 The most interesting item in this picture is the courthouse and Christmas tree.
---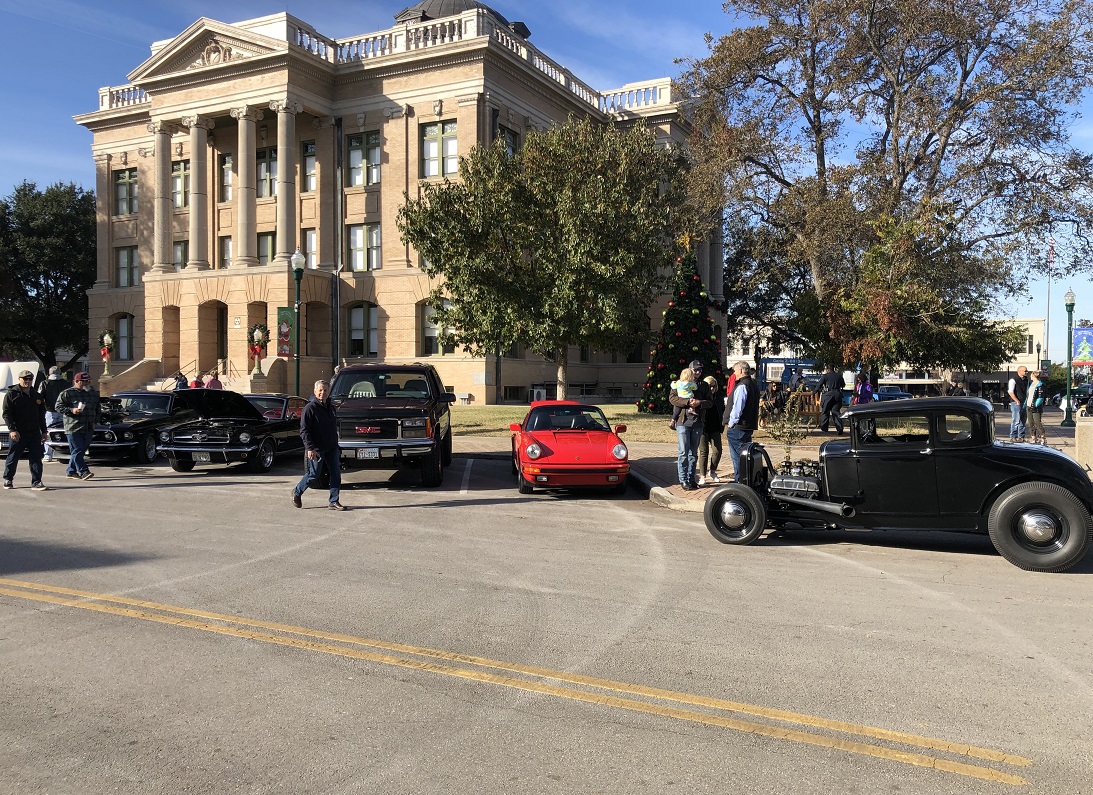 The Little Deuce Coupe sounded great.
---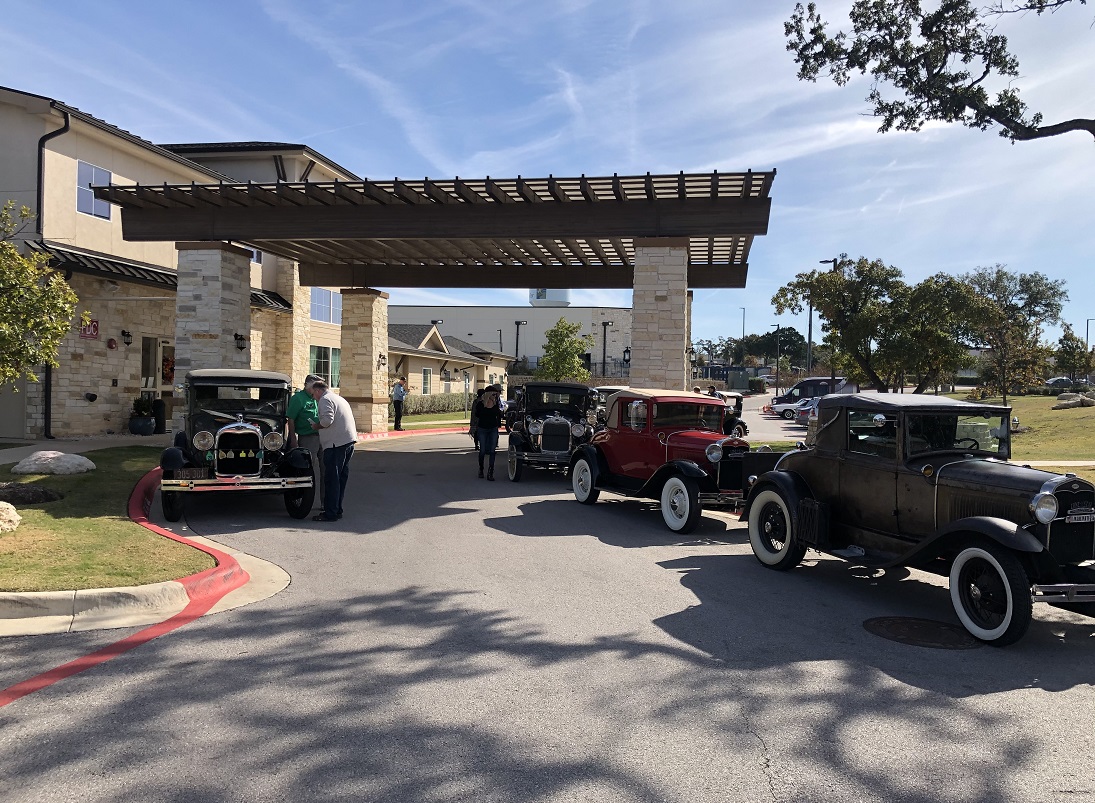 Our 10 cars made it safely to the Legacy.
---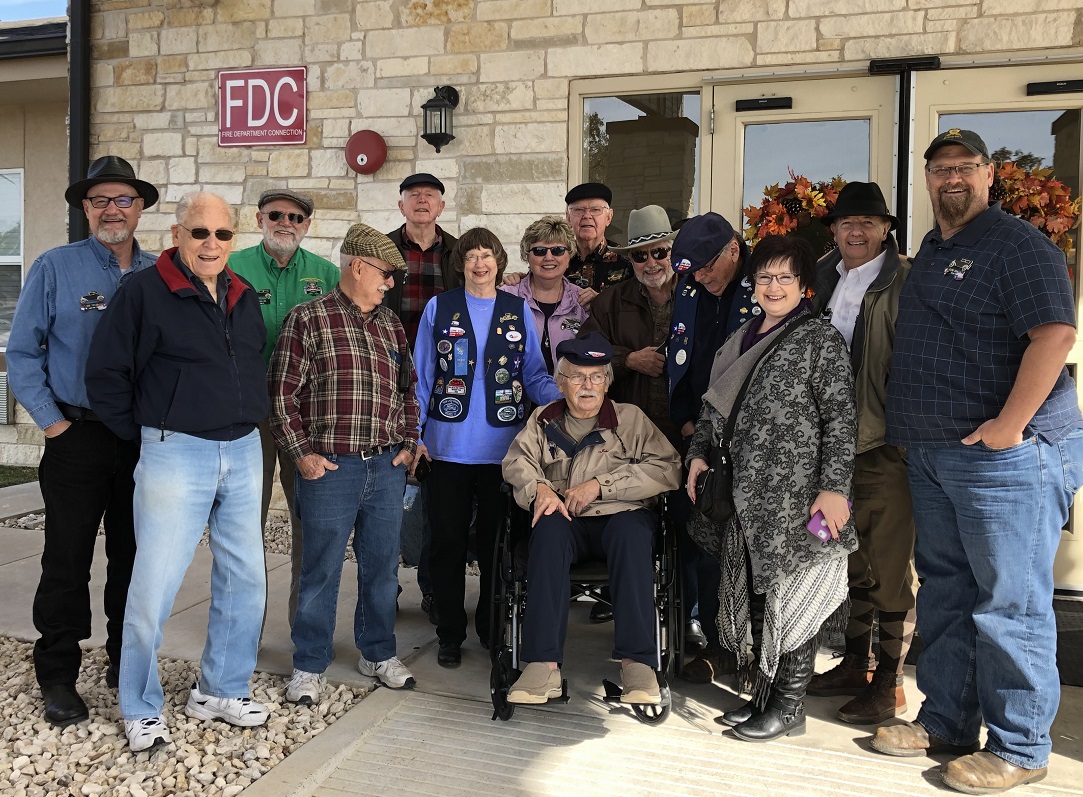 Ron, Paul, Max, John, J R, Joanne, June, Al, Miller, Claude, Laurie, Felix, and Glenn say hello to John O.
---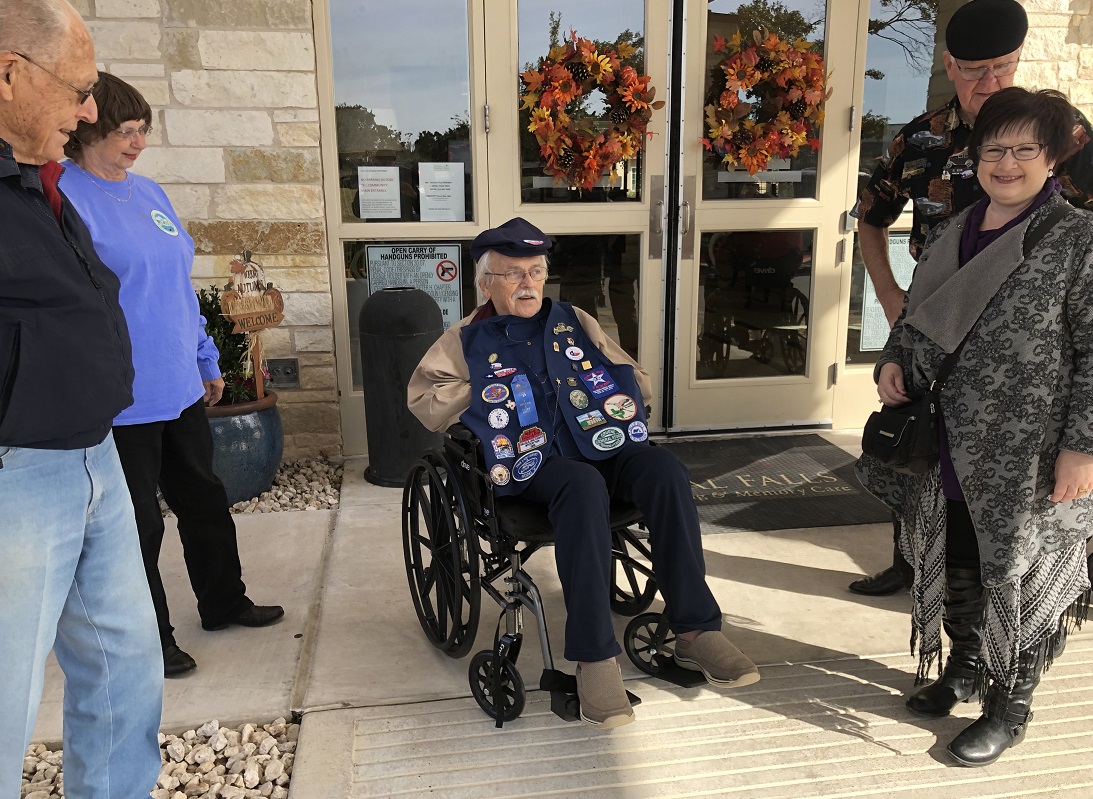 Joanne adds some color to John's attire.
---
Other residents came out to enjoy our cars.
---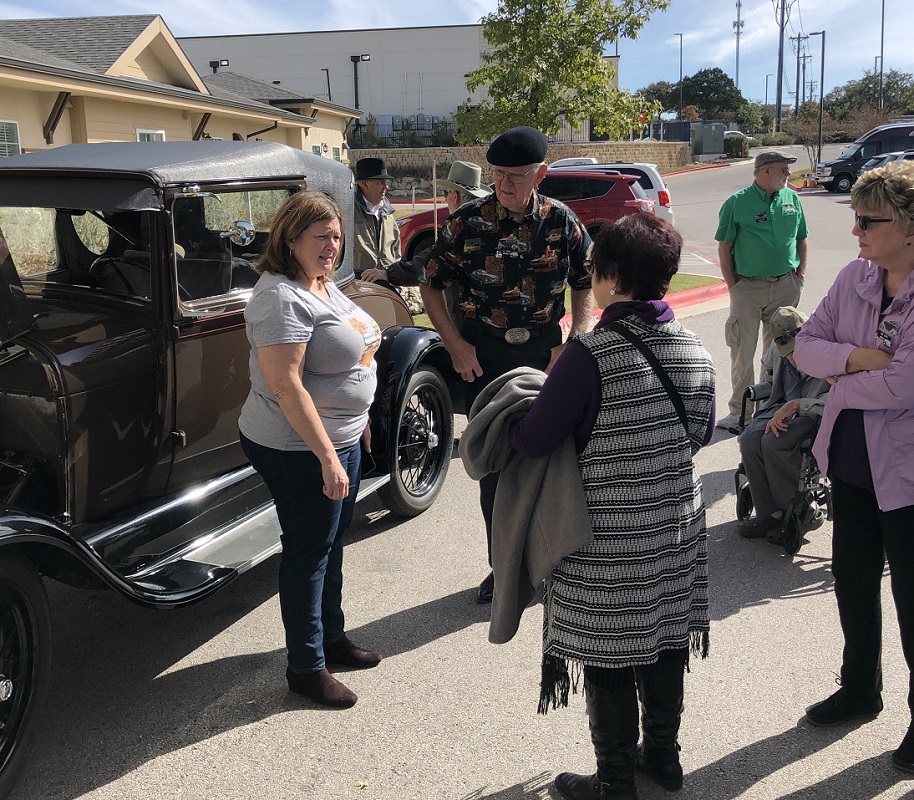 Amy Corbett has worked here for 4 years and is now the acting director.
---