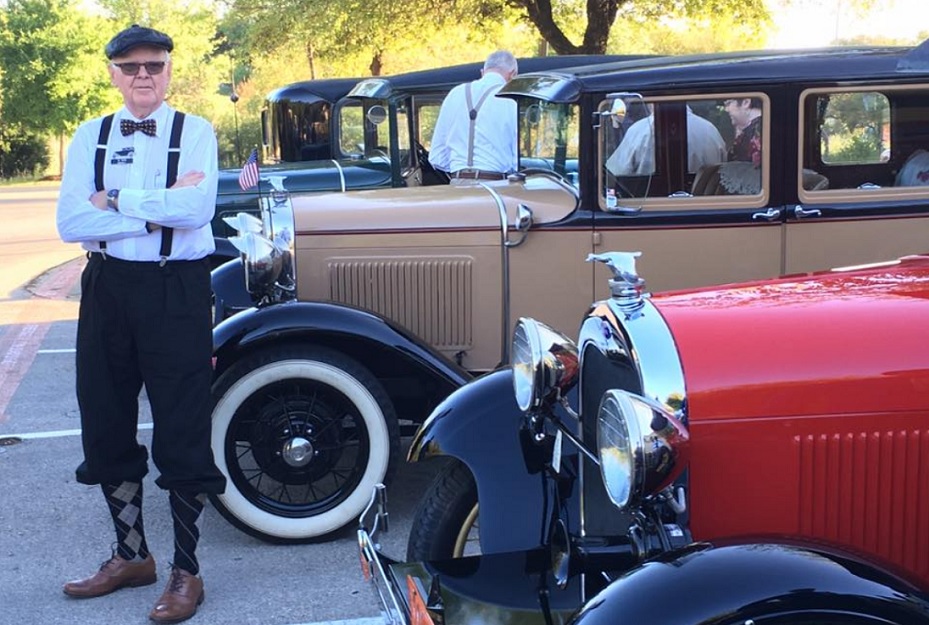 Al Bohn plays the part
---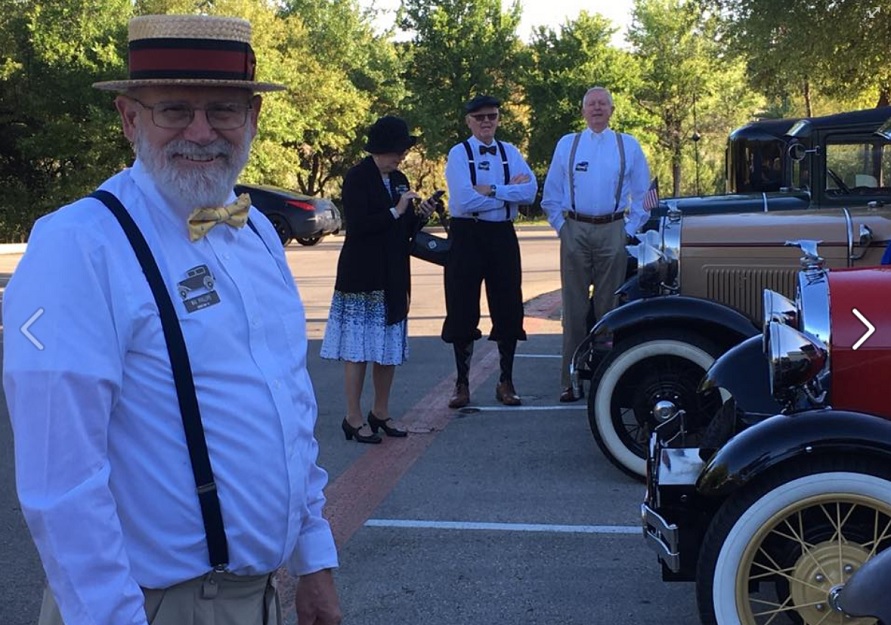 Max, June, Al, and J R waiting for engine start
---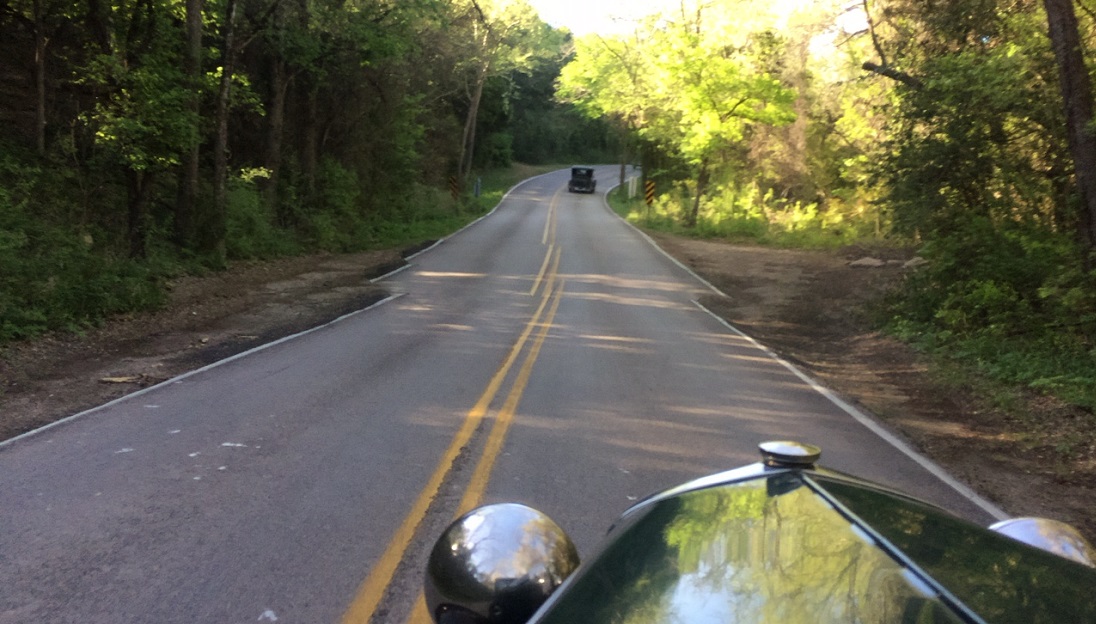 While driving down Spicewood Springs Road, we traveled over about 8 low water crossings - beautiful. From the IHOP to Onion Creek, it only takes three turns in a modern car.
For us, our fun index was 26 going to Onion Creek, and more getting home.
---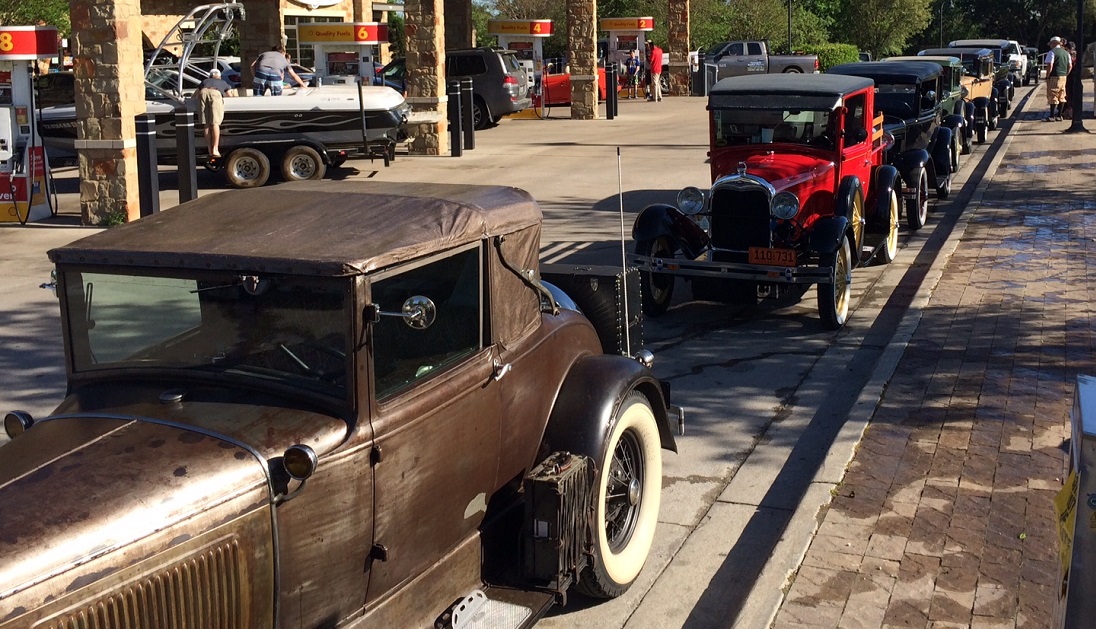 At this pit stop, a young lady asked for an application for her father
who was moving to Sun City. He has an A, and he joined us later at Onion Creek.
---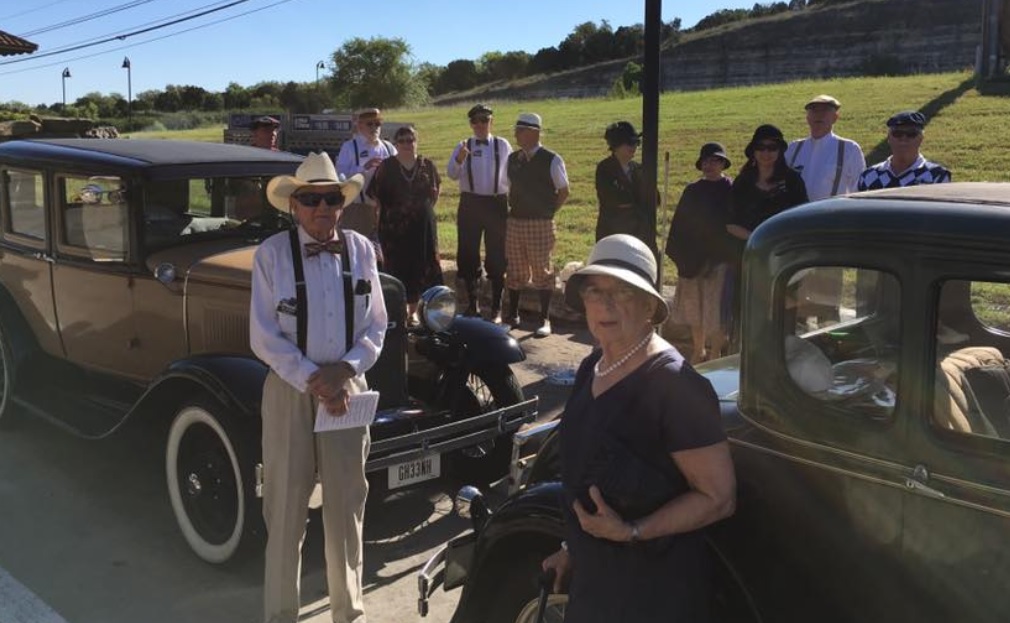 Jim & Billie Cunningham at the first pit stop.
---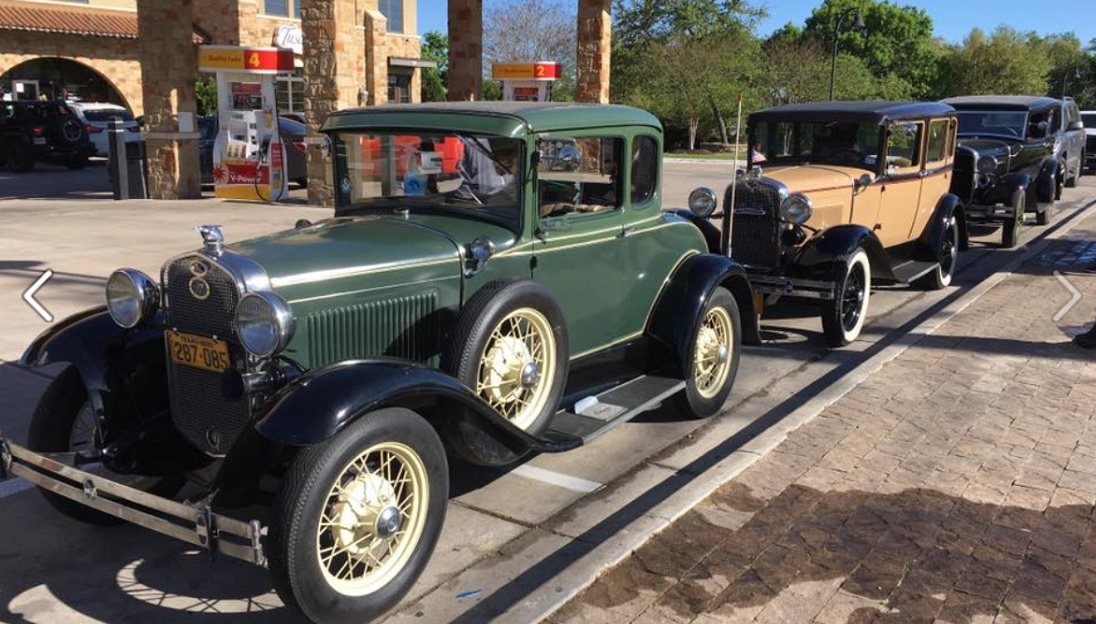 Jim Cunningham's coupe, Al Bohn's Fordor, and Dub Brown's slant windshield Town Sedan
---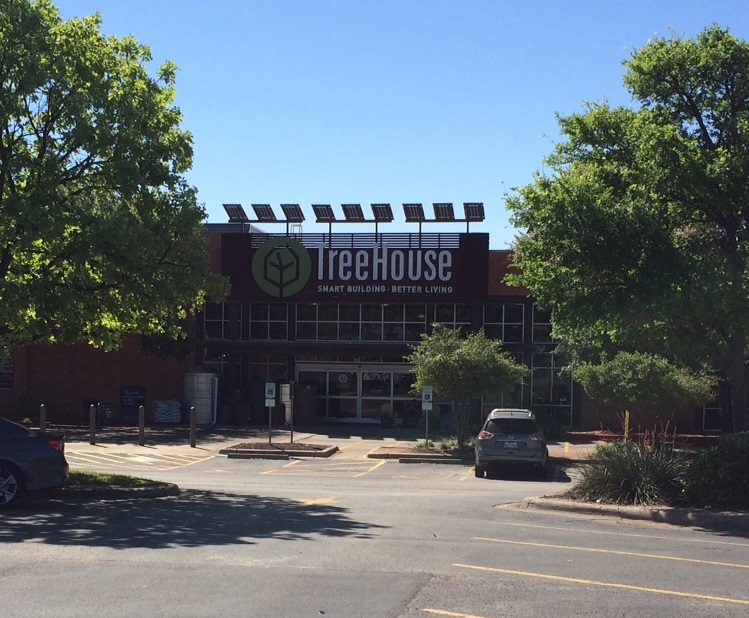 A good place to kill time while waiting for lunch
---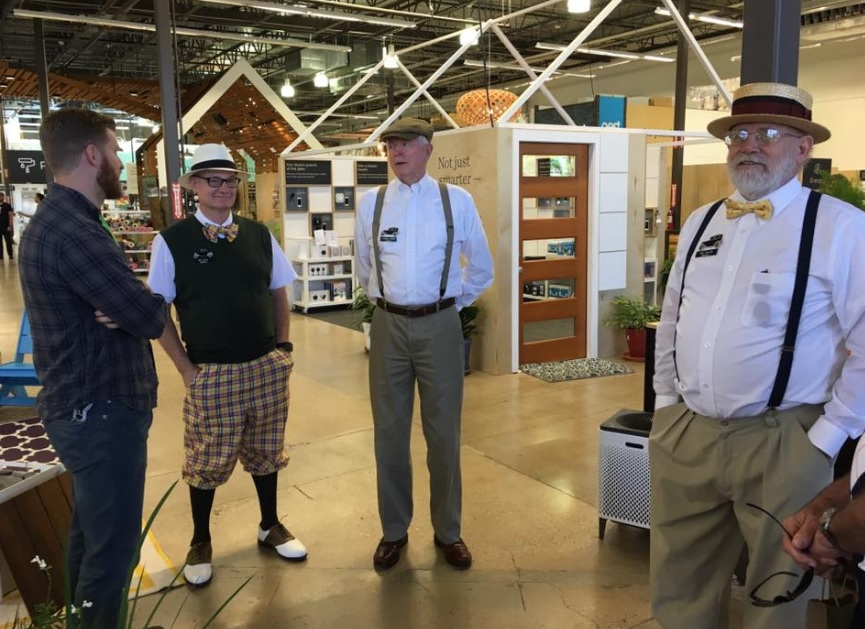 A store manager in the Tree House listens to Ron Taylor spin his Model A stories.
J R Howard and Max Phillips add some color.
---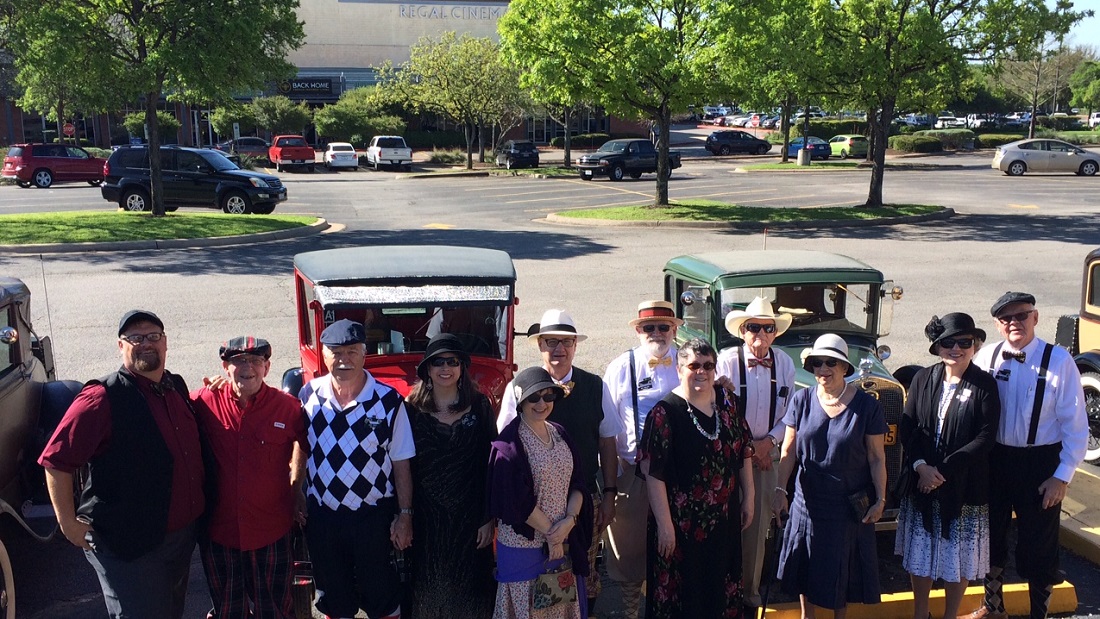 Our group for lunch at the Hyde Park Bar & Grill
---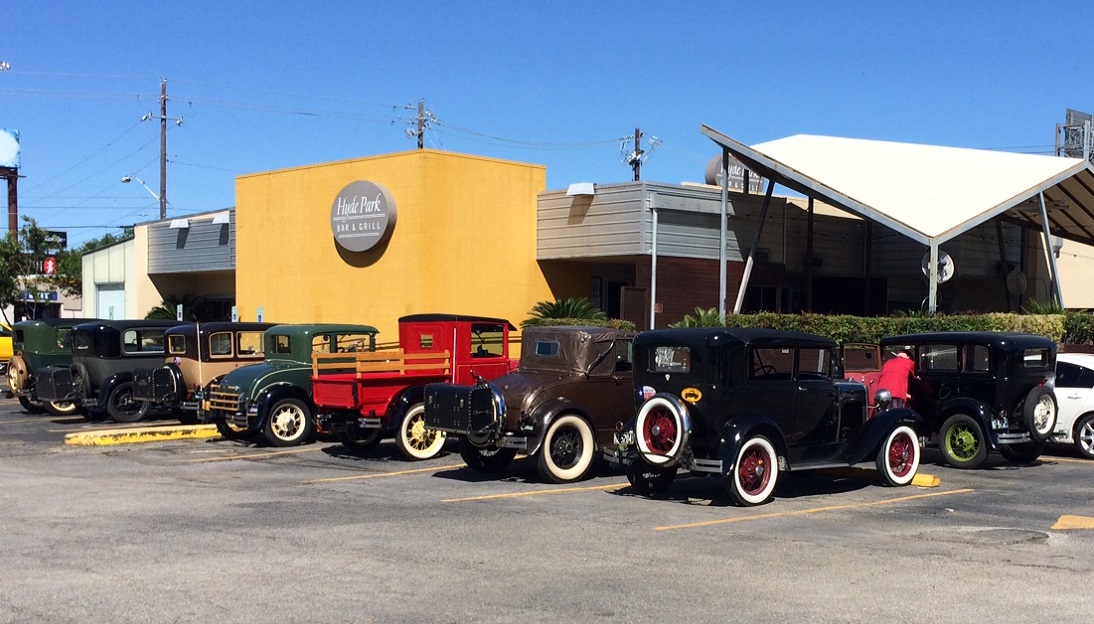 Just the cars parked for lunch
---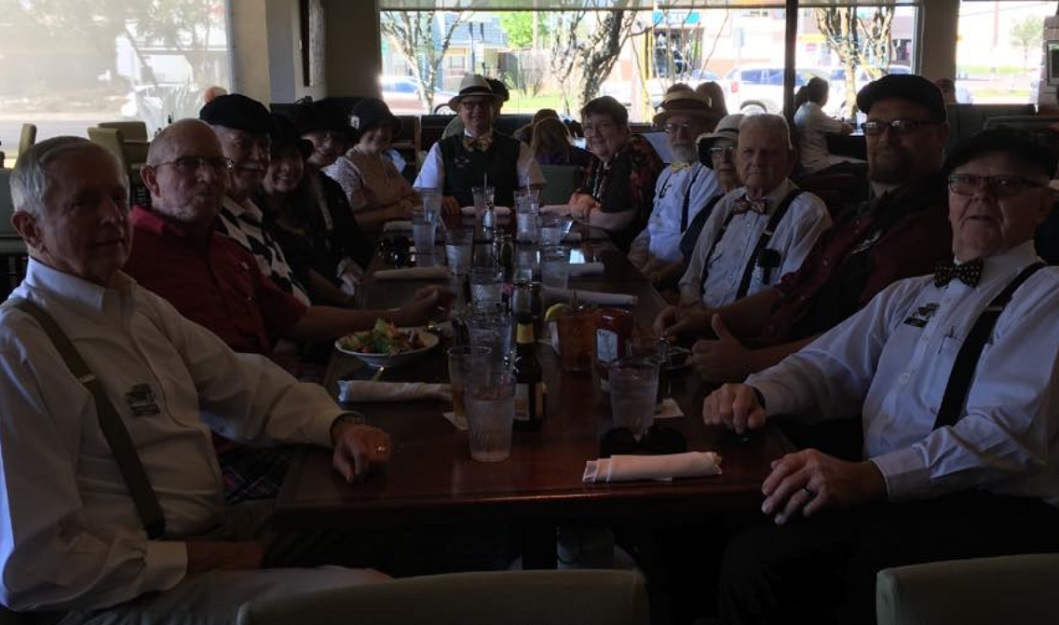 J R Howard, Dub Brown, Dave & Lynn Casey, June Bohn, Laurie & Ron Taylor
Rebecca Jordan, Max Phillips, Billie and Jim Cunningham, Glenn Schiller, and Al Bohn
---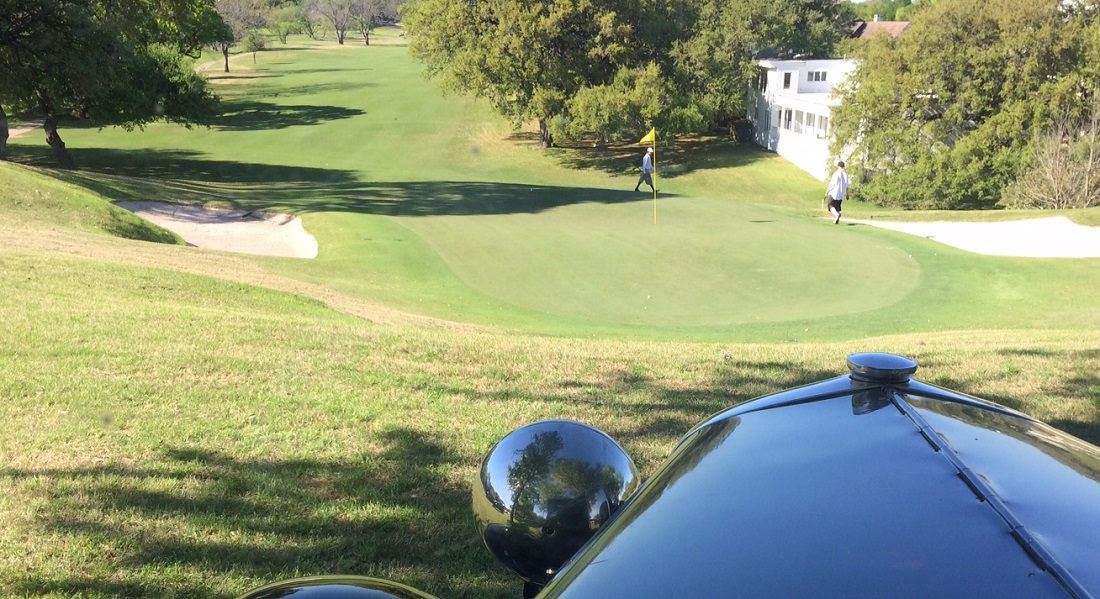 Our view over the 18th hole.
---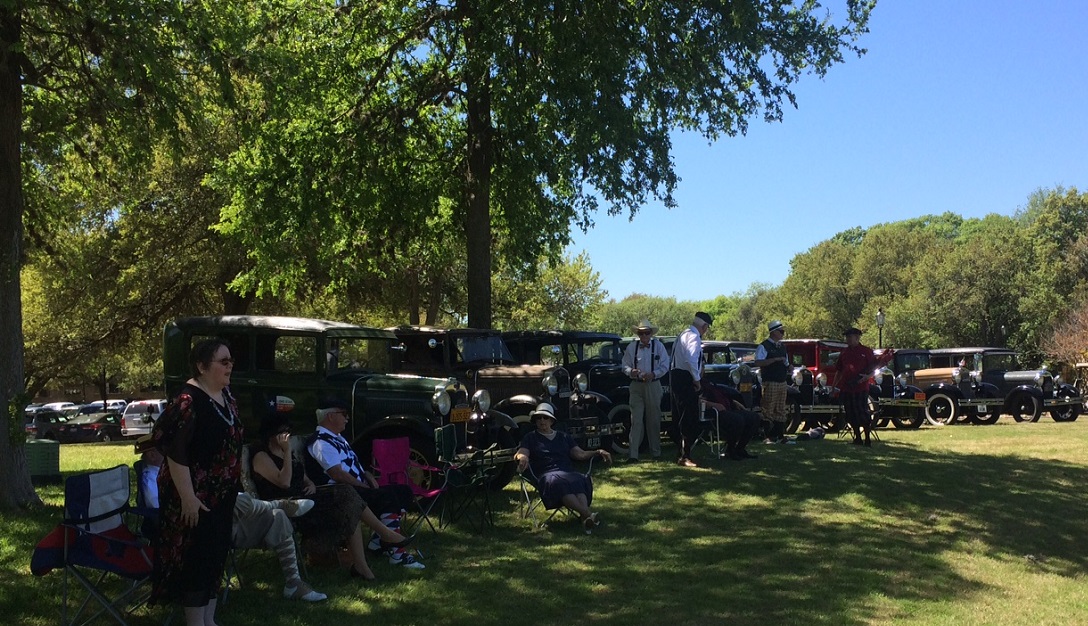 Our group and some golfers. There were players from 12 states and 3 Canadian provinces.
---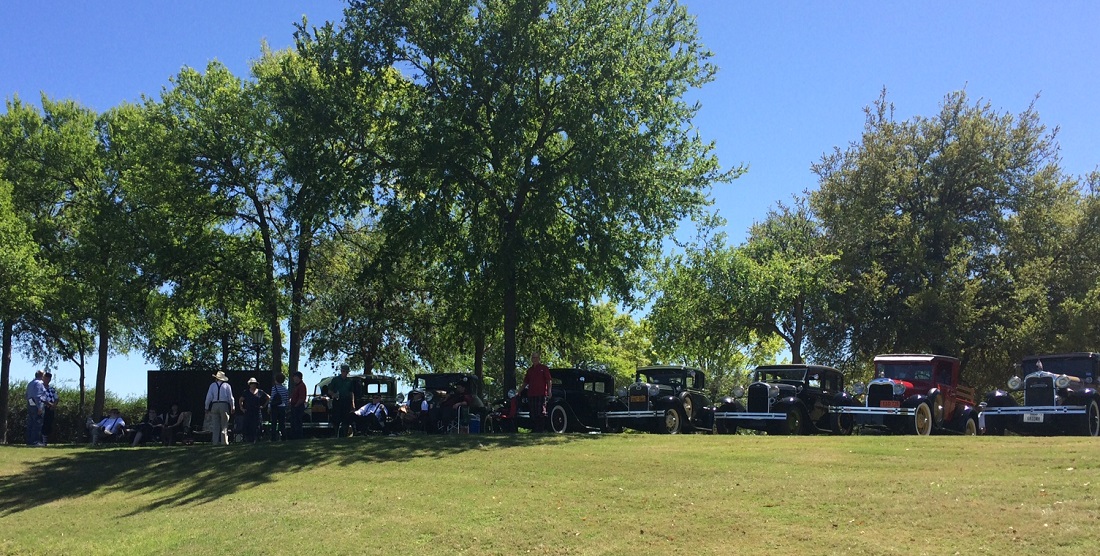 What the golfers on the 18th hole could see.
---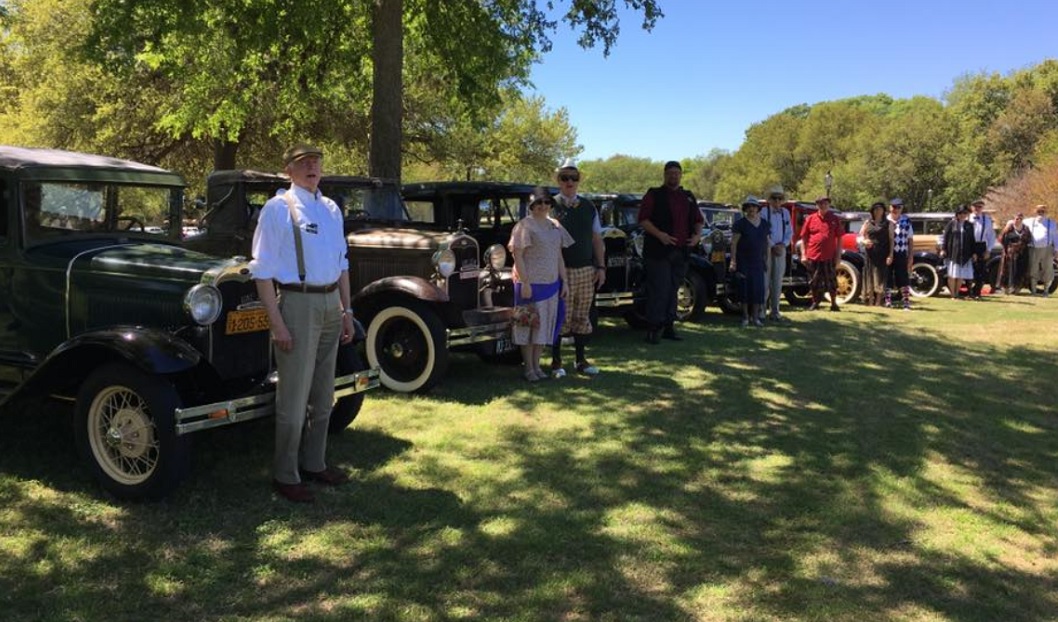 Matching the crews with their cars
---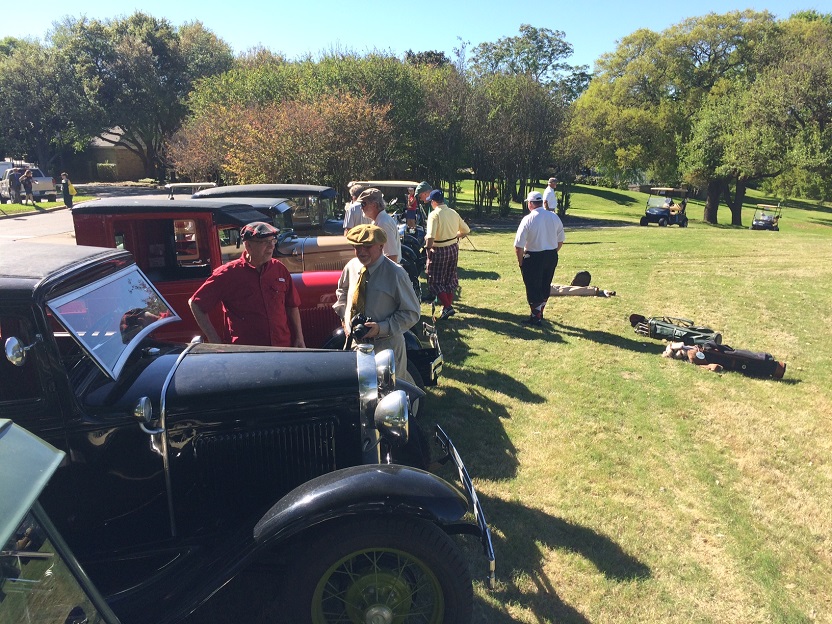 We had many vintage visitors around our cars.
---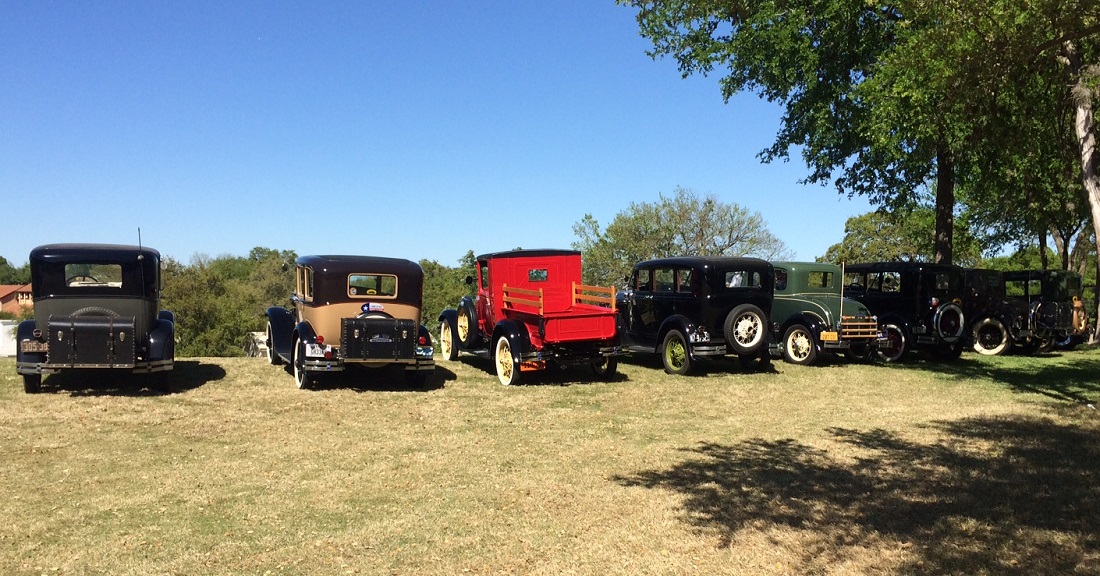 This shot gives you an idea of our vantage point.
---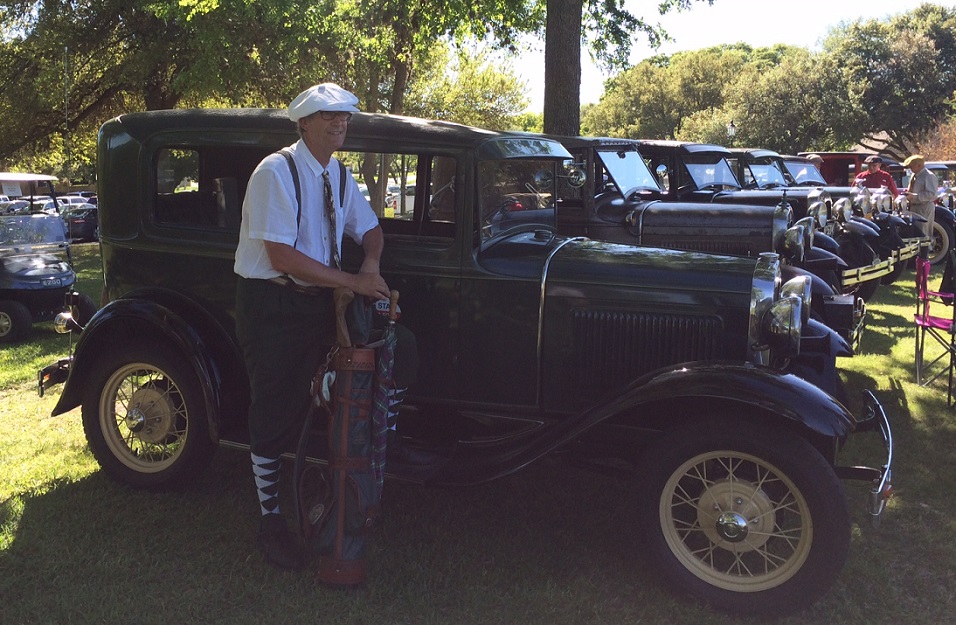 One of the regulars on the Hickory Classic Tour
---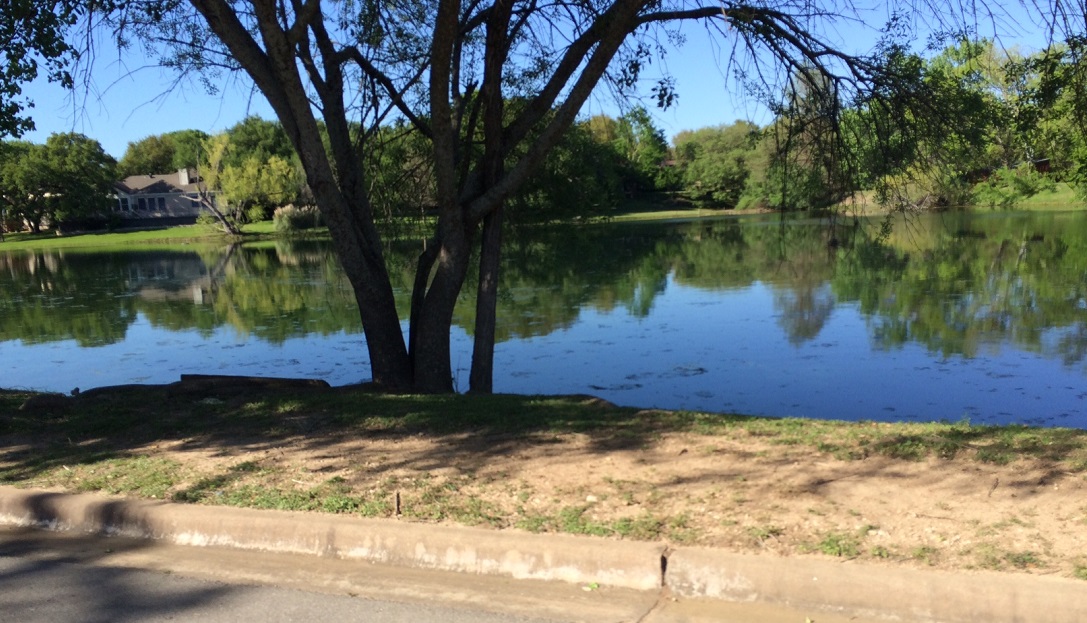 Driving through Onion Creek on our way home.
---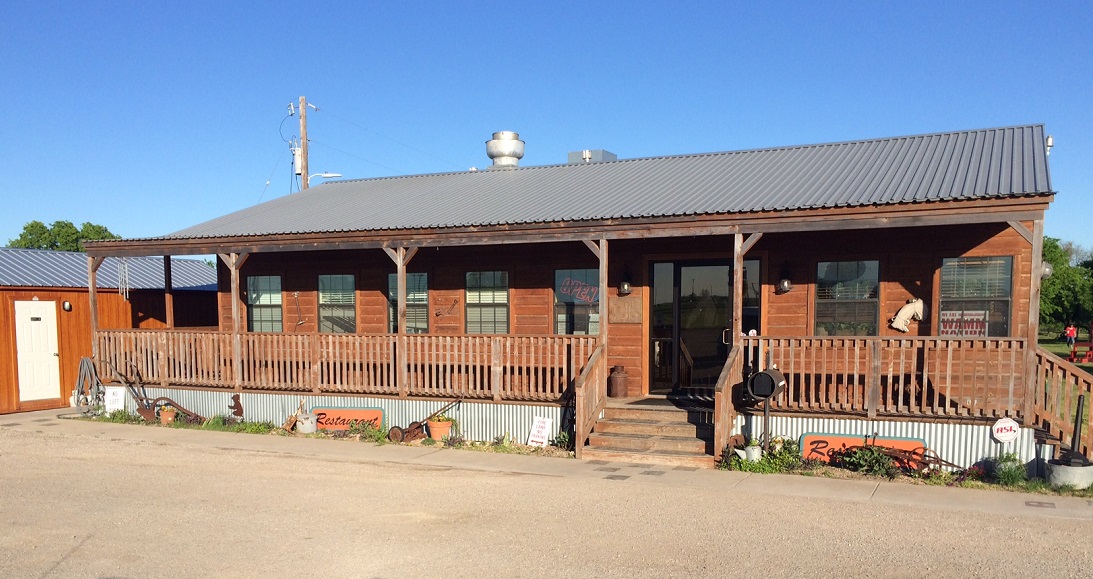 We stopped for supper at the Good Luck Grill near Manor.
---
Our cars may look similar to an outsider, but